Now is a Better Time than Ever to go Co-Ed
Hang on for a minute...we're trying to find some more stories you might like.
Since the recent incidents regarding the improper use of technology, I have discussed this issue in a number of my classes.  We have explored the roots of the issue and the effectiveness of the various policies that have come as response.
I believe that the recent incidents of "improper uses of technology" actually point to a larger problem: the sexual objectification of women.  I think this is something that would be commonly accepted. This is the larger issue that merits the attention of students and administration alike.  Here are a few things that I think could be done.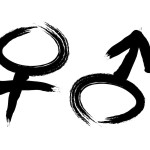 First, it is important to recognize that boys at BC High are going through puberty.  Adolescent boys are experiencing new thoughts, feelings, and desires.  We need to reflect on these new experiences in a safe and responsible manner to ensure that they are dealt with in an appropriate way.  More time should be given in the health classes to discuss these changes and what is appropriate to do and what isn't. Pop culture influences like Nikki Minaj's "Anaconda" music video, the actions of celebrities like Kim Kardashian, and the easily accessible porn industry make it difficult for an adolescent to have a good grasp on what is and is not an acceptable way of dealing with sexual attraction and desire.
Second, the administration should seriously consider making BC High a coeducational school.  Obviously this would have the benefit of allowing local girls to have the same quality education that we have. More to the point, I believe that studying notes, doing homework, eating lunch, playing intramurals, and working on projects alongside young women, day in and day out, puts both sexes on an equal level, one that cultivates the respect necessary to actually achieve cura personalis.  I think that it would be very powerful for my peers and I to hear firsthand from our female classmates how violations of women like those would affect young women with whom they have formed such strong bonds.
BC High already tries to provide appropriate interactions with those of the opposite sex.  They organize "socials" and dances with sister schools to create a safe environment where these relationships may form.  However, these initiatives have had little success. They always feel artificial and forced. It is impossible to create the same respect and camaraderie with women that I feel with my brothers in the senior class in a three-hour event once every four months. The day-to-day experiences are crucial.
It is difficult for us to spend almost all of our years in puberty having only infrequent experiences with women our age, typically on the weekend, often in unhealthy situations like a party with underage drinking. Once we go to college we may not know how to interact with women appropriately.  That is not to say that we are not the ones responsible for how we treat women.  I am simply suggesting that we be given the opportunity to experience daily, appropriate interaction with young women while still in high school.
Some might respond to my proposal by observing, "If coeducation is a solution, then why is this also a problem at public schools?"  I would respond by saying that coeducation alone would not aid in the formation of students who genuinely respect those of the opposite sex. However, I believe BC High offers much more than your average public school.
BC High must continue its emphasis on moral formation.  We must continue to teach ethics/social justice to our juniors and continue to hire and retain faculty members like Ms. Sanner, Mr. Mark, and others who so effectively teach and model Jesus' message of love.  Their commitment to justice, faith, and kinship offers a positive example to all of us.
Open conversation about our growing experience of our sexuality and a commitment to forming relationships through coeducation, combined with the strong moral Christian influences already in place in our school, would do much to create an environment that encourages respect for women. Each day spent without those policies in place is a missed opportunity to form students into the graduate at graduation.