How Can We Solve World Hunger?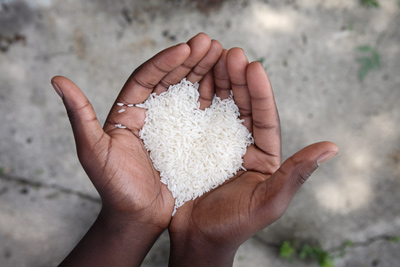 Hang on for a minute...we're trying to find some more stories you might like.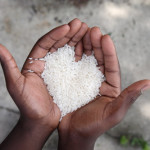 Global hunger is a problem that is severely overlooked in modern society. We ignore the apparent problem that 870 million people on this planet are starving right now. It is often assumed that all of these people that are suffering are in Africa. While the majority of these people are indeed living in Africa, there are still hundreds of millions of people in five other continents who are unable to find food or water.
A CNN article, "The Poor Kids of Silicon Valley" stated that in the luxurious and illustrious, Silicon Valley, California, there is an extremely high amount of poverty and hunger that takes place in this seemingly wealthy community. This proves that hunger is all around us, and it is everyone's duty to help out in any way that they can. Donating to the local food bank is one easy way that many people give food to those who need it. It just takes going out and applying yourself to help others in need.
Our group was curious about how we can help to prevent hunger as much as we can, so we interviewed Mark Vermouth, a volunteer head of operations for the Massachusetts sect of Stop Hunger Now. Mr. Vermouth told us that the biggest part of helping to prevent hunger is finding people to inspire to get involved. Power is in numbers, so the more people that help, even if they give just a minimal amount of help, the better the results will be. Vermouth also told us that educating the poor will help lead to their resistance to the possible hunger that may be in their future. If you educate poor children, this will increase their ability to escape poverty with the use of knowledge. They will be able to get jobs and to live independently, being able to afford their own food. This is true for all people around the world.
Hunger exists all around the world and affects men, women, and children alike. One and seven of the people around the world are undernourished which means that over 925 million people are under fed and not receiving the nutrients they need to be healthy or to survive.
The most effective way to limit hunger around the world is to build infrastructure. Many organizations and governments have made it their goal to improve roads, create jobs, and build water systems and farms by 2030 all in order to ensure that people in underdeveloped countries are getting fed and staying healthy. In the past, building basic infrastructure has been a struggle in many countries such as India, China, and Pakistan but as the hunger issue increases it is only taken more seriously. Building roads is most important. They connect farms to markets and make it easy to transport goods, without roads many foods go to waste because it cannot be transported. Creating jobs and skills for professions such as agriculturalists, nutritionists, community builders, and journalists can also greatly benefit the cause to build infrastructure and end hunger in poor areas. Lastly, improving farms and even having a source of electricity can increase cold storage and keep foods fresh.