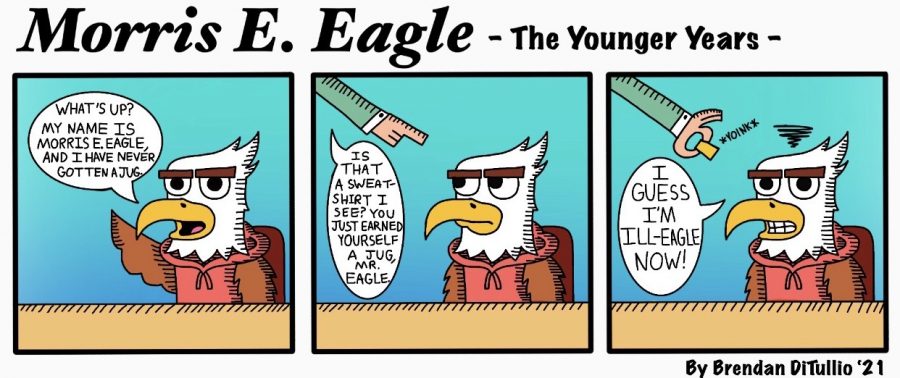 Born in Canberra, Australia, Adam Lewis's character was formed by Catholic roots (the Marist Brothers) during his youth, and he decided to play a key role in the formation of other Catholic students by becoming a teacher. He worked at Clongowes Wood College SJ in Ireland as an educator, as the deputy principal in Saint Ignatius Riverview, as the head of senior school at Xavier College in Australia, and as principal of Loyola School in New Y ork. Throughout his journey, he developed a passion for all- boys Jesuit education and became particularly intrigued by Boston College High School. Because his eldest son was born in Boston, he loved the city, and BC High is near Ireland, his wife's homeland, so our school was an ideal choice. If he was coming back to Boston, it was BC High or bust due to his commitment to working in Jesuit high schools.
He desires presiding over an all-boys school because he believes boys and girls learn differently and boys are disadvantaged in education today. The curriculum has been feminized at the expense of boys; girls have been outperforming them because girls are poised to do better in the modern educational environment. Masculinity has been reshaped, and boys are living in a heavily scrutinized world. It has never been more important to understand the self and what we believe in, because the world has never had a greater need for good men. BC High gives Mr. Lewis the opportunity to help boys become good men. Simply put, an "all-boys Jesuit education gives us the permission or the wonderful opportunity to provide that formation."
Because part of his vision for BC High is to form good men from boys, it is vital we understand what qualities correspond with a "good man". In his perspective, a good man is one who leads and whose relationships are shaped from the inside out. It is someone who is total in terms of "their head, heart, and hands, but their actions and their relationships are formed by their heart." A BC High man has an absolutely nonnegotiable understanding of himself and what he stands for, and he understands his responsibility to his peers. Mr. Lewis wants every student to discern who they are and to act authentically in the world. As we leave the graduation stage, others will describe us as contemplatives in action, as men who will lead and put our lives at the service of others.
As the new principal of our institution, he has the ability to create changes within our home. He is looking into the daily schedule and exploring if a different timing of classes will lead to new ways of teaching and learning. Each assessment in class should be an episode of learning instead of a means to an end. He also wants to discover if there is a symbiotic relationship between how students are cared for and how they learn at BC High. "When boys are loved and well cared for, they will learn," so he must verify that the school's systems and structures care for each student. Finally, he wants to ensure the students have a voice. We must feel like we can transform our school instead of merely occupying it for a short time with no ability to affect it. As of now, he has no specific changes in mind. He is continuing to learn the story of the Eagles and discussing ideas with students and faculty, so no particular changes will be formed until he has a deeper understanding of our context.
Regardless of what changes will be made, every decision will begin and end with the us, the students. He will implement every change with the premise that our formation into good men is more important than what we learn and do here. By all means, content is still significant, but it is secondary to our character. As Mr. Lewis said, "If kicking the ball on the weekend leads to a state title, I'll be the first to pat you on the back. But if it doesn't form you into a good man in the process, I actually don't care about the state title." Faith, spirituality, and Ignatian values will be the primary focus of his administration.
As he embarks on his first year at BC High, he wants to leave us with some wisdom. When asked for a message to deliver to the student body, he said, "I want them to understand that they are part of something special, not just this school, but a Jesuit education. I would also say that in 2019, a Jesuit education has never been more important or necessary for the world in which we exist. I want them to understand the privilege and significant responsibility of being a part of that. The world is increasingly individualistic, increasingly superficial, increasingly secular. We are forming you to be the complete opposite." With the holidays approaching, let us reflect on who we are, who we hope to become, and our role in the world today. Then, let us be excited about our chance to change the world.
Photo credit: Vishva Venkatesan '20