The Michael White Center for Emerging Leaders
A passion for developing future trailblazers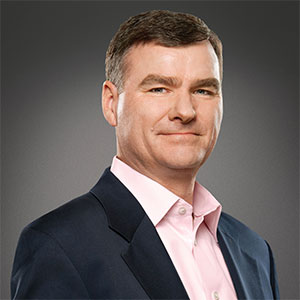 As said by Ronald Reagan, "The greatest leader is not necessarily the one who does the greatest things. He is one that gets the people to do the greatest things." This quote is the embodiment of the Michael D. White '70 Center for Emerging Leaders. It is a new center that seeks to teach and inspire Ignatian leadership ideals in the context of our modern world.
Who is Michael D. White? His story begins with being the youngest of eight children. He had to provide for his family after the devastating loss of his father in 1978. Even through all of this adversity, he still became a BC High graduate (Class of 1970), a teacher at John Hopkins, a CEO of PepsiCo Worldwide; a chief financial officer for PepsiCo, a family man, the definition of what it means to be a true leader.
Later in his life, he became the chairman of DIRECTV. He directed the company from November 2009 until August 2015. There are various definitions of success, but Mr. White's definition of success is being a good husband, father, and son, all while doing his best at providing for his family.
The Michael D. White '70 Center for Emerging Leaders was created from Mr. White's passion for developing future trailblazers. The program seeks to form virtuous leaders with the dynamism, self-awareness, and humility needed to be agents of change. The emerging leaders strive to be a representation and advocate of the Boston College High School community.
The group will learn from their peers and hopes to inspire positive change in the community through active outreach of the needs of the students. The program currently consists of an Inaugural cohort, which is a group that will both participate in and create transformational leadership programs at BC High.
Next year, the Center will be offering to program for all grade levels at BC High.  Aligning with the BC High Graduate at Graduation, this center is all about being yourself and growing as an individual to become better men for others. 
In order to get involved with the Cohort program, one must first be nominated by a faculty member.  Nominated students were invited to apply, and some students participated in group interviews. The interview process examines how you work with other people, how you communicate with them, and how you respond to a situation. Subsequently, after the interview, only 56 students were accepted.
After being accepted, the 56 students are split into two teams. Team one meets in the morning and team two meets after school. Meetings are held on the second and fourth Wednesday of each month. The morning team meets from 8:20 and ends at 9:10 and the afternoon team meets from 2:50 and runs until 3:40.
This program is built on the principles of what it means to be a leader. As Michael D. White said, "Courage is the strength of 'I', while empathy is a connection in the 'We.'"