What Was The Open Forum?
Everyone at BC High is responsible for maintaining a sense of community
Moderator's Note: The event organizers requested that school administrators refrain from attending the Open Forum.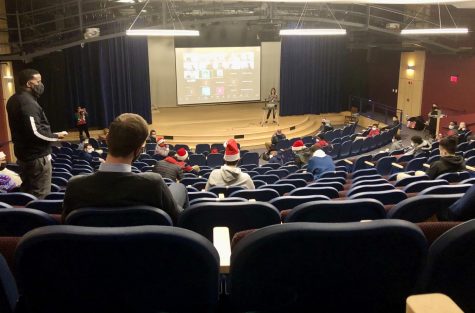 The Open Forum hosted by the Diversity Cabinet began at 8:20 am on Wednesday, December 16th. By the time the meeting got underway, there were close to 50 people in attendance. The meeting started off with a discussion about the black@bchigh Instagram account and the stories that described students of color's experiences on it. The general take-away from the 10 minute discussion seemed to be that everyone at BC High is responsible for maintaining a sense of community at the school, and that jokes can have consequences whether they are meant to or not.
The discussion then turned to the use of the 'n' word in our culture, especially its use in the literature that is read at school. There were several opinions on the matter, but the general consensus seemed to be that it is better not to say the word at all, as no one knows how other people feel about the term being used or what the experience is for a student of color when they hear it being said.
The final topic of discussion at the meeting was of the use of the terms Black Lives Matter, Blue Lives Matter, and All Lives Matter. One of the opinions shared during this part of the discussion is that the term has been used in the past to make the Black Lives Matter movement feel smaller. Another point that was discussed is that the term Blue Lives Matter was created as an emotional response to Black Lives Matter. The general consensus of the group regarding this issue seemed to be that the BC High community should recognize the importance of Black Lives Matter and that because we are all human, we should treat each other with respect.
In conclusion, the nearly one hour long meeting went well and the conversation was very respectful. Although the meeting covered a lot of ground, there seems to be room to have similar discussions in the future.