Massachusetts Being the Host of Many Films
The host city of many films.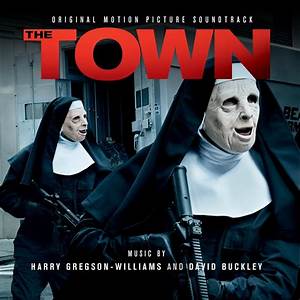 Massachusetts is well known for being the host of many films. I myself am also excited to watch movies that are filmed in Massachusetts because it is interesting to see the action happening in my city, near my school, and on my street sometimes.
Of all movies filmed in Massachusetts, here are my top 10:
The Town

,

Ted 1

and 

Ted 2

,

The Departed

,

Good Will Hunting

,

Black Mass

,

Gone Baby Gone

,

The Fighter

,

Patriot's Day

,

Spenser Confidential

, and

Mystic River.
These films hold a mix of action and comedy that include actors such as Mark Wahlberg, Matt Damon, Ben Affleck, and Casey Affleck, all from Massachusetts.
Other notable actors in these films are
Leonardo DiCaprio,

Post Malone,

Tom Brady,

Morgan Freeman,

Christian Bale,

Jack Nicholson,

Patrick Stewart,

Johnny Depp,

Kevin Bacon,

Robin Williams,

Pete Postlethwaite,

Jeremy Renner,

Liam Neeson,

Sam Jones,

Titus Welliver,

Victor Garber,

J

ohn Hamm,

John Carroll Lynch,

Mila Kunis, and Jessica Barth.
Chris Evans, Steve Carell, Neal Mcdonough, Kurt Russell, Matt LeBlanc, John Krasinski, Rachel Dratch, Uma Thurman, and Elizabeth Banks are all famous actors also from Massachusetts but do not appear in these films.
With all of these actors, and from just my top 10 films from Massachusetts, these 10 films have won a combined total of 95 different movie awards.
My favorite film from Massachusetts is The Town. The Town is a mix of a Boston gang and a love story. There are many action scenes throughout the Boston area such as the North End, which I am very familiar with, and Fenway Park. It is really interesting to see these things happen in places you know. I also notice the portrayal in Boston to be very accurate and authentic as many actors use a Boston accent with Boston slang.
I like this film along with The Departed, and Black Mass as they are all inspired by Whitey Bulger, a notorious Boston mob boss. He attended BC High shortly before dropping out freshman year to work with one of Boston's mafias at the time, The Winter Hill Gang. Whitey's brother on the other hand, William Bulger '52, also attended BC High but also graduated the year 1952. He did well academically and became the longest President of the Massachusetts Senate after his 18 year tenure. He then later served as the President of University of Massachusetts but is now retired at 86 living in South Boston.
It is cool watching these three Massachusetts films that are connected one way or another to BC High. Massachusetts still has many more movies to come. With recent releases such as Spenser Confidential (2020) and upcoming releases such as Don't Look Up (2021), Massachusetts is expected to produce more films in the near future, especially in the Boston area.

Loading ...