Talking with Tonya
An enthralling interview with one of the English department's most renowned teachers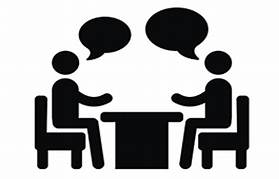 Can you give a brief introduction of who you are and how long you have been at BC High?
I am Tonya Winter of the English Department, and I've been at BC High since the fall of 2002. In addition to teaching English, I help with the choir and help with co-curriculars.
What is your favorite grade to teach and why?
Freshmen because they bring such a great energy to the class.
Who do you admire most in life
I admire people who really speak truth to power. So, journalists who are working in oppressive regimes, or people who are working to change tech companies for processes or policies that they don't like. People who are speaking truth to power are people who I really admire because there is a lot of risk in that.
What is one thing you regret?
I regret not taking more risks in my life. I have always played it very safe.
Give an example of one of the craziest students you have ever taught.
I had a student once who had unmedicated ADHD, and he used to come in the room, and skip around, and sing songs. This was early in my career. And he ended up becoming a teacher because he wanted someone who could understand kids like him.
What is one thing about BC High that you would change?
I would try to find a way to make the students feel less pressure. I feel that you guys are under a lot of stress, and if I could change that, I would.
Favorite genre of music?
Norwegian Death Metal
Who do you sit with at faculty lunch?
I often sit with other English teachers.
Any hot takes?
Drake is overrated.