Reviewing the Grammys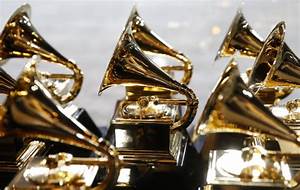 Like every year, the Grammys had their hits and their misses and, like every year, most people were outraged about snubs and the "rigged" nature of the show. I picked a few categories that I am most familiar with to give my opinion on, starting with the rap album of the year.
Best Rap Album – King's Disease
Nas took home the Grammy for "Best Rap Album" the other day with King's Disease. Incredibly, this was his first ever win despite being nominated 13 times prior. Personally, I think Uzi should've won AOTY for Eternal Atake — the only classic from last year in my opinion — but he wasn't nominated. I would even say projects like My Turn, Limbo, or No Pressure were better choices, but I am fine with King's Disease if their criteria is lyricism. Alfredo by Freddie Gibbs was also nominated however, and I actually enjoyed that a little more. I also think it was the better project overall.
Best Rap Song – Savage
No hate to Megan Thee Stallion, who took home an impressive 3 Grammy awards, but she shouldn't have been nominated for this category. "Savage," the viral Tik Tok sound that Beyoncé hopped on, was chosen as the BEST song to represent the genre of rap. It's not even a bad track (I've had that chorus stuck in my head since March), but you can't tell me that "Savage" had more hit-power than "The Box" or a deeper message than "The Bigger Picture" (which is what I would have chosen). 
Best New Artist – Megan Thee Stallion
Unlike with the last Grammy, I do believe Megan deserved to win "Best New Artist." Her only real contender out of the nominees was Doja Cat, and I think Megan had the better year. However, Pop Smoke had a similar number of bangers in 2020 with 2 hit albums. He blew up at a crazy rate in 2020, although I'm not mad that Megan got the Grammy because she also gained a ton of fame in a short period of time. Although it is usually pretty polarized as to whether people love or hate her music, you have to admit that she probably made the biggest impact on music last year for new artists. 
Best Pop Vocal Album – Future Nostalgia
Outside of rap, Future Nostalgia by Dua Lipa was certainly my favorite album from 2020. It had energizing beats and plenty of fun tracks like "Don't Start Now" and "Levitating" (remixed to add a DaBaby feature) that played on the radio all year. It was completely deserving of this award in my opinion.
Best Melodic Rap Performance – Lockdown
Anderson .Paak took home the Grammy for "Best Melodic Rap Performance" with his single "Lockdown," and to be completely honest I had never heard it before it won. At first I was annoyed because it beat out some big-name nominees, but after listening I can say that it totally deserved the award. Paak maintains a "melodic rap" flow throughout and his voice is perfect. It is about being a protester for BLM during the pandemic, and the challenges that one must face to fight for justice. You have to check this track out and listen to the amazing JID remix too.