Yessir, Whatever
The bass is punchy, and the sad, toned down horns really put it together.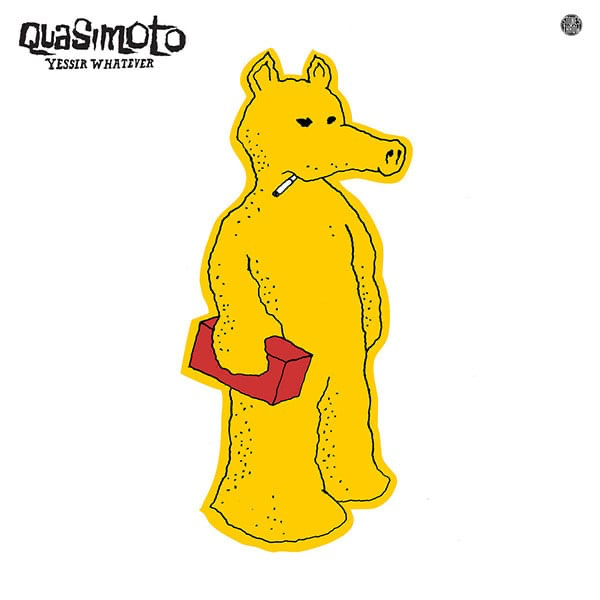 Everyone wishes they owned a time machine. If I did (even though this is a well-worn joke), I would probably tell myself to invest in bitcoin. But, for the price of an Apple Music or Spotify subscription, you can own a time machine for 33 minutes! Yessir, Whatever is such a blast from the past, it'll get you dizzy like you just went back to 1996. It's in your face and has the boom-bap type beats where you wouldn't believe the album's 2013 release date. This album, and Lord Quas' original 2000 album The Unseen, sound so similar, that you would think that they came out 2 years from each other, not almost 15. Some people may not know this, but Quasimoto is Otis Jackson, or Madlib, the renowned underground 90's-00's producer. With this album, Madlib does what Madlib does best, which is make some of the greatest beats to ever grace your ears. 
My one critique of this album (as with many other people), is that this album lacks direction. I don't really think of Yessir Whatever as a fully blown album, though, but rather another mixtape that Madlib put together for a client. It's got the in-your-face, boom bap rap, with songs like "Broad Factor" and "Planned Attack." "Planned Attack" might have the greatest beats in Madlib's catalog, maybe even ever. In the boom bap category, it also has "LAX To JFK," "Brother's Can't See Me," and "The Front." "The Front" starts with blaring horns, and features Madlib talking about how he hates fake gangsters. The beat on that song is bouncy, with whistles and bells. It's got psychedelic rap, like "Youngblood" and "Green Power," with crisp beats, bass and low synths, perfect for a record player. Green Power's instrumentals are beautiful, in an interesting way. The low BPM of the song really makes you feel relaxed. The album even has some more quirky songs. Songs like "Astronaut" and "Catchin' the Vibe" are unlike anything I've ever heard before. "Catchin' the Vibe" is low and grungy. The bass is punchy, and the sad, toned down horns really put it together. 
Though it lacks a little bit of direction, that almost seems like the point. Yessir, Whatever brings together the best of Madlib's beats, and also brings the 90's into your ears.
Final Score: 85/100
Favorite Song: Planned Attack 
Final thoughts: All in all, Yessir, Whatever really show's Madlib's ability to construct a great album stemming from his otherworldly beats. I wouldn't recommend this to a first time listener, but it's definitely worth your time if you are willing to sit with it for a while.