Hugh Cole '18, Contibutor
A huge forest fire broke out in Alberta, Canada recently. This forest fire has spread rap-idly and caused a lot of destruction. In just a few short days the fire spread from being 3,000 acres to 544,000... Read More »
June 6, 2016
Daniel Scrivener '18, Contributor
On March 22, 2016, during the early hours of an unassuming Tuesday morning, tragedy struck fear into the hearts of the citizens of Brussels, Belgium. Shortly before 8:00 AM local time, suicide bombers... Read More »
May 3, 2016
Mark Lugas '18, Contributor
When you think of where Passover is celebrated, the Jesuit run BC High is not the first place that comes to mind. However, this is where I celebrated Passover this year, and... Read More »
June 6, 2016
Boston – The Birthplace of Independence, 1776 to 2016
May 26, 2016
Massachusetts, and more specifically Boston, has been called the "Birthplace of the Revolution", referring to the American Revolution. We... Read More »
"Boston Calling" Spring 2016 Lineup, Featuring Independent Artists and New Comedy Acts
May 26, 2016
Twice every year – once during September as the leaves change color and again at the end of May as summer draws close – throngs of fans,... Read More »
Global Youth Summit: A Reflection
May 3, 2016
A few weeks ago, BC High hosted a conference called the Global Youth Summit. At this conference, students from various locations throughout the... Read More »
View All »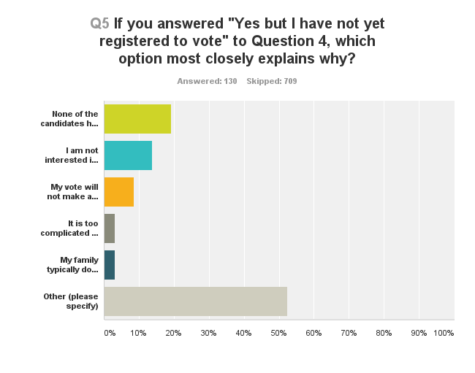 Nicholas Sommer '17, Contributor
The results of the BC High 2016 Primary Poll are in! Let's break down some of the data. Q1: How do you identify politically? Just over 1 out of every 3 students in BC High identify as Republican. Just... Read More »
June 8, 2016
Andrew Jackson vs. Harriet Tubman
June 7, 2016
On April 20, the Secretary of the Treasury, Jack Lew, announced that Andrew Jackson would be demoted to the back of the twenty dollar bill... Read More »
May 3, 2016
While applying to BC High, you probably attended several orientations, open houses and other admissions events. Admissions officers, faculty... Read More »
Why Senior Assassin needs to come back?
March 15, 2016
As you all have already heard, the administration has made it clear that Senior Assassin cannot take place on B.C. High grounds. Their argument,... Read More »
View All »
BC High Baseball Wins Catholic Conference
June 7, 2016
On Monday, May 9th, the Eagles secured the Catholic Conference Title with a 7-2 win over rival St. John's Prep. This marks the first year that BC High baseball has won the ultra-competitive Catholic... Read More »
How the Celtics Can Be Title Contenders Next Year
May 26, 2016
Though the pain of the Celtics first-round elimination from the playoffs still lingers, the team's future is bright and there is much to be optimistic about. They have a brilliant coach in Brad Stevens,... Read More »
2016 NFL Draft: What to Watch For
May 3, 2016
This April, as is the case very year, more than 256 NFL-hopefuls will hear their names called in the 2016 NFL Draft. It is an exciting time of year full of speculation, hope, and uncertainty. For some... Read More »
View All »
Follow the Eagle on Twitter!
Polls

Loading ...