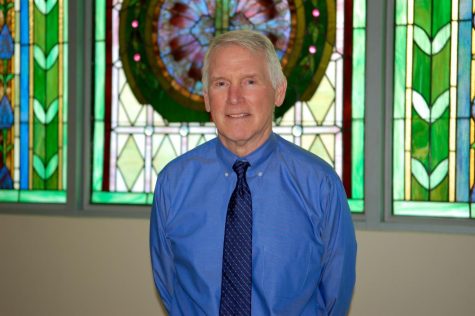 Steven Roche '21, Staff Writer
April 11, 2019
Steve Hughes grew up within 5 stops of BC High for most of his life, and he finally attended with his six brothers in 1969. As a student, he worked in the BC High kitchen and played football for Coach...
Roy Zhu '21, Co-Editor in Chief
March 5, 2019
The Incumbent: President Donald J. Trump Our 45th and current President, Donald Trump, is almost certainly going to be the Republican nominee for President in 2020. While intra-party challenges are...
Andrew Donis '21, Contributor
June 4, 2019
For this interview, we talked with Thomas Potts '20, who had a starring role in BC High's spring musical Jesus Christ: Superstar in the role of Judas Iscariot. How...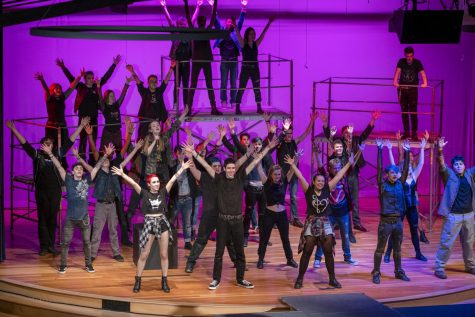 "Jesus Christ Superstar" explodes on stage
June 4, 2019
Jesus Christ: Superstar is a groundbreaking musical on many fronts. It was one of the first, and certainly the most famous, to put forth the...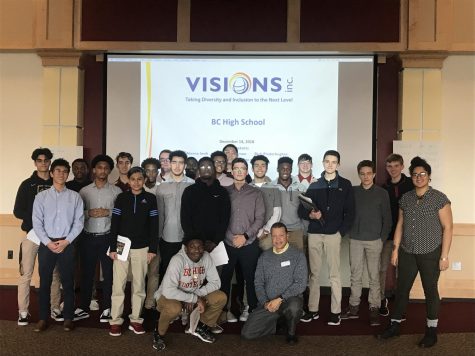 March 5, 2019
In Diversity Cabinet, students of all different ethnic and racial backgrounds come together to discuss issues of race, gender and specifically...
October 23, 2018
Back in 6th grade, I was attending a small co-ed Catholic elementary school. My parents were looking at options for private middle and high schools...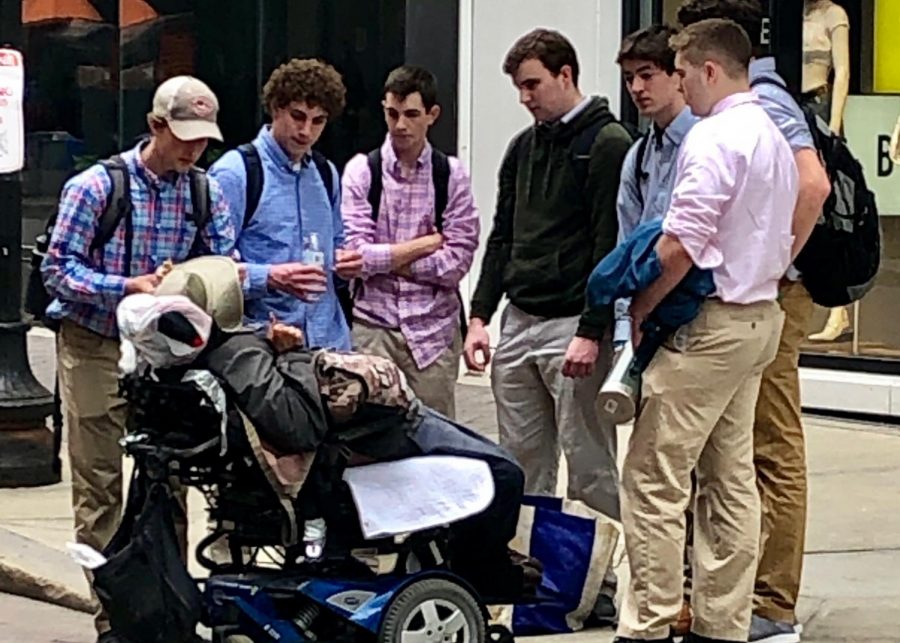 Jack Gavin '21, Contributor
June 4, 2019
St. Louis project is an organization based in Boston College High School. The organization focuses on amplifying levels of awareness BC High students have regarding homeless...
June 4, 2019
Let's talk about money in education. The College Board, despite its nonprofit status, has a president whose base salary is $550,000. Teachers...
Two views on the American healthcare system: Young Democrats and Young Americans debate
June 4, 2019
Young Democrats Club opinion - Mark Metri '22 Our general position on healthcare is that the United States should establish a single-payer...
April 9, 2019
The introduction of iPads to the educational sphere has been celebrated for their benefits to learning. They save money and paper, students are...
Football: BC High vs. Marshfield
October 7, 2019
The crowd was ecstatic as the opening kickoff began. The student section was on their feet as the BC High Eagles kicked off to the Marshfield Rams. It appeared that the Rams returned the opening kick for...
BC High Football vs. Tewksbury
October 2, 2019
TEWKSBURY, MA The BC High Eagles varsity football team lost an away game by a score of 18-14 after a late comeback attempt was spoiled on Saturday, September 28 against Tewksbury Memorial High School....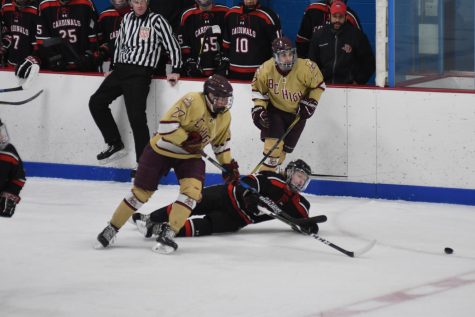 Hockey advances to state finals at Garden
March 14, 2019
Following suit with last year's championship season, the BC High hockey team is off to the Garden this Sunday, playing Pope Francis once again. This outcome only seemed natural as the Eagles accomplished...
Follow the Eagle on Twitter!

Loading ...