Roy Zhu, News Editor
December 5, 2019
What is impeachment? Unfortunately, there is no pithy Schoolhouse Rock" answer to this question, and most Americans, despite having strong feelings about the matter, don't actually know exactly...
Teddy Pasto, News Editor
December 5, 2019
Massachusetts Governor Charlie Baker set precedent this past month by declaring a public health emergency and announcing the nation's strictest vaping prohibition yet. The Republican governor announced...
Ben Bliss
December 5, 2019
If you were asked to name the third ruler of the 19th Dynasty of Egypt, could you? For members of the Quiz Bowl club, you might have buzzed in the answer, Ramses II, before...
December 5, 2019
I attended a Students for Soldiers meeting recently, and it is certainly a club with great intentions. Their goal is to honor, serve, and show...
December 5, 2019
If you're that guy who knows everything about every professional athlete, you will fit right in at Sports Debate Club. This is where heated...
December 5, 2019
Yes, there is a ping pong club at BC High and yes, it is exactly what it sounds like. Members meet up in Loyola 1 every Monday after school to...
Foxx Hart, Opinions Editor
December 5, 2019
Boston College High School is a disproportionate presence in many of our lives. Most high schools ask their students for eight hours each day: classes, homework, and studying,...
December 5, 2019
At BC High, as students, we often have a lot on our plate. Kids are rushing around, class to class, building to building, floor to floor, hall...
December 5, 2019
Ah, Junior year, the most important yet "harshest" high school year. As a junior at BCHigh, I have the wonderful opportunity to experience...
December 5, 2019
Although BC High has flags in every classroom, is it really patriotic? Many schools across America recite the Pledge of Allegiance every...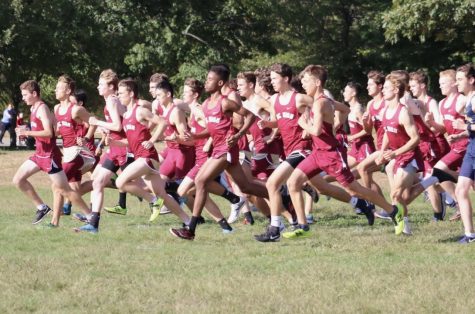 BC High XCountry Finishes Strong
December 5, 2019
The BC High Cross Country season officially came to an end Saturday, November 9th, at the Eastern Mass Divisional Championships. They ran well, finishing in 8th place in the combined North/South Division...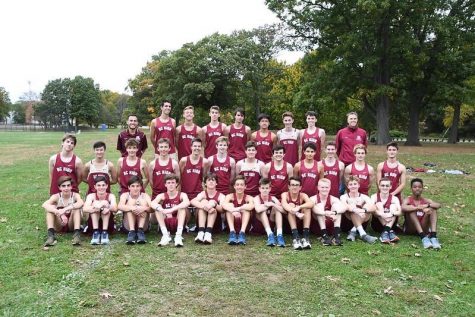 Reggie Lewis Won't Know What Hit It
December 5, 2019
For the past two and a half months, a small group of runners have been preparing for outdoor track. They are officially a part of the cross country team, but their training focus is mid- to short-distance...
Football: BC High vs. Marshfield
October 7, 2019
The crowd was ecstatic as the opening kickoff began. The student section was on their feet as the BC High Eagles kicked off to the Marshfield Rams. It appeared that the Rams returned the opening kick for...
Follow the Eagle on Twitter!

Loading ...