Mr. Hughes reflects on his life of service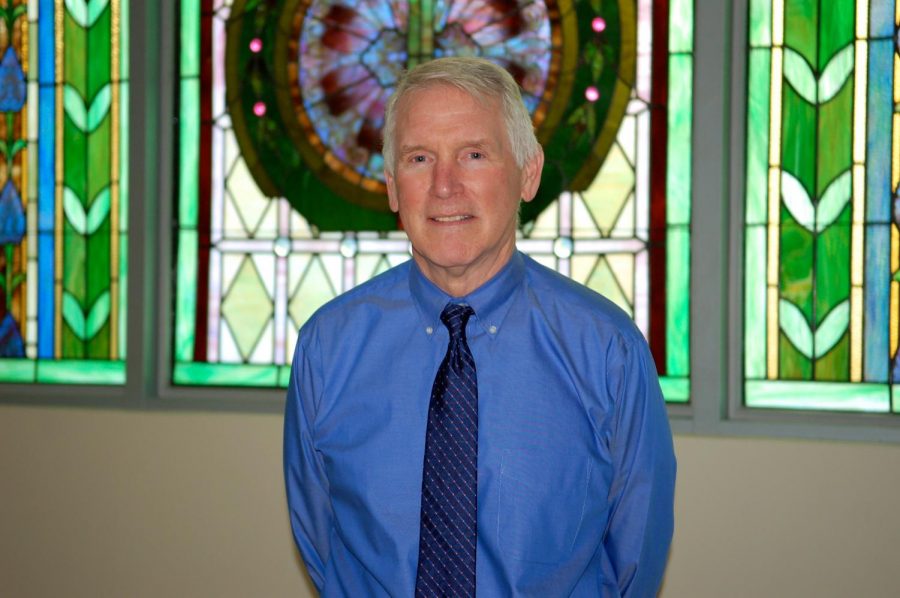 Steven Roche '21, Staff Writer
April 11, 2019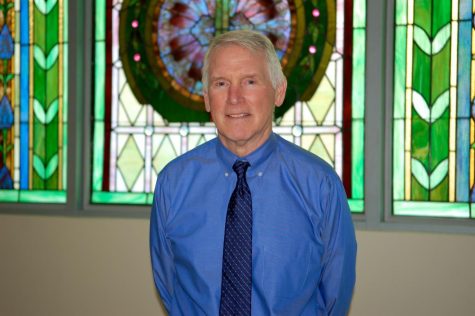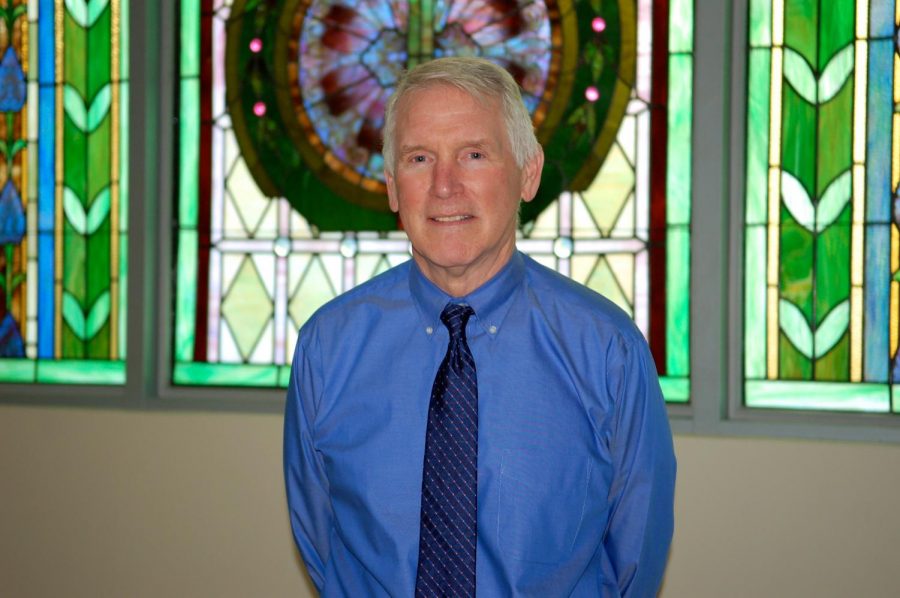 Steve Hughes grew up within 5 stops of BC High for most of his life, and he finally attended with his six brothers in 1969. As a student, he worked in the BC High kitchen and played football for Coach Cotter.  He met hundreds of Jesuits throughout his service in the kitchen, and he formed countless friendships with fellow student volunteers. Little did he know that service – a small aspect of his life – would transform into his life's mission.
It began when Father Tom Gibbons offered him a history teaching position at BC High. He taught social studies for twenty-two years and coached football during the same period. Although it may seem obvious that educating the minds of young men was one of his greatest acts of service, perhaps his greatest contribution was to the football team. They won the super bowl the year before and the year after he coached, but unfortunately, never won during his tenure. Looking back, Mr. Hughes jokingly remarked, "The best thing I did for BC High sports was quit coaching." All jests aside, his favorite experience at BC High was working with students.
He fondly remembers the joy of seeing students make a discovery or make well-natured jokes each period. However, he became concerned with seemingly intelligent individuals who struggled in class. In order to understand and implement better teaching techniques to accommodate such students, he started learning about school leadership at Boston College. After completing many courses there, he got a unique opportunity to utilize his knowledge; Mr. Kemeza appointed him the Vice Principal of Student Affairs for two years. Then, he was appointed as Principal, where he has worked for seventeen years.
Throughout his tenure, Mr. Hughes has reinforced and expanded the culture of hard work, caring, and kindness that is now omnipresent in the BC High corridors. This mission has been achieved through events such as Ignatian Values Day, programs such as the Madden Scholars, and the example of servant leaders such as Mr. Hughes.
The resulting effects of his efforts have led to astounding changes: students' SAT scores have increased, the number of students taking AP exams have almost doubled, and the character of students has improved. In fact, Mr. Hughes often hears his fellow alumni note that kids are not the same anymore – an insinuation that they were better than kids are today.
In response, Mr. Hughes notes, "Nope they're not the same. They're better, smarter, nicer, kinder, and more caring." In his estimation, the problem is the environment and the differing values of the world.
When he was a student at BC High, about 24% of the class would drop out by the end of sophomore year. Today, BC High understands that often students do not have a cognitive issue, but that something is affecting them and their ability to learn. Aiding these students is a major act of service that comprises the majority of his job. When reflecting on his time at BC High, he revealed, "In many ways that's what I do all day – try to help people with their burden."
Beyond helping students, some of Mr. Hughes' favorite pastimes at BC High include reading the Nativity Story from Luke during the Christmas prayer service and the annual end of the year meeting for the faculty (what he calls "Christmas Eve for Teachers").
However, he is perhaps most well known for being the friendly face picking up trash during lunch. Occasionally, his colleagues ask why he cleans up for the students; it is their responsibility, after all. He replies that he thinks if the teachers do not pick up trash, then they should not tell students to do the same. Simply put, "Sometimes you tell students what to do, and sometimes you show them what to do."
In addition to providing a good example for the student body, he also uses this as a way to interact with students. He deeply enjoyed having relationships with students when he was a teacher, but as the Principal, he often appears distant and formidable. By using the barrel as a way to talk to students about their day, he becomes more approachable and can have relationships with students.
After seventeen years of service to the BC High community as the Principal, Mr. Hughes has announced that he will be taking a sabbatical. After touching up on new teaching techniques, he hopes to return teaching for one last time before he hangs up the ruler. He has been an outstanding role model to the community, and he will be missed during his time away.
As the 2018-2019 academic year closes, learn from his example and remember to "learn kindness and work at being kind." It takes practice, but it is an outward manifestation of love that makes BC High special to many.
This has been the mission of Mr. Hughes throughout his service to our community, and it has been well-achieved. As he reflected on his effect on BC High, he noted, "If that has happened – if I have played any role at all in this place becoming more caring and kind – I'll be happy. That's a good way to spend your life."
I challenge you to find a single person who would say he has not met – and greatly surpassed – that noble aim.