Who is the Backup Point Guard?
Walker struggled throughout the playoffs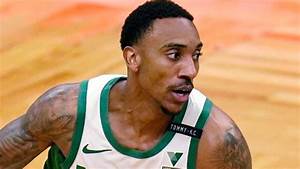 It was a beautiful December 1st in Boston, Massachusetts when we received the frustrating news that Kemba Walker would be sidelined for the first month of the season. The star point guard has been dealing with knee problems since February and continues to be affected by them even now. Kemba has been plagued with many minor injuries during his time here in Boston, with this most recent knee one being the worst.
Kemba was placed on a 12-week strengthening program after receiving a stem cell injection in his left knee back in October. Walker is expected to return to on-court activities in early December and will be re-evaluated around the first week of January, per the Celtics. According to Yahoo Sports' Chris Forsberg, the 30-year-old point guard has consulted multiple doctors this offseason to ensure no surgery was needed, and the team has put him on a three-month strengthening plan with expectations of a January start to the upcoming season. "There's no rush. There's no rush on my end," Walker said on December 2nd, "I'm coming back when I need to come back and when I'm feeling good to play. So that's it. This is, I haven't really been a guy who has been hurt over the course of my career. So this sucks, but I also love the game of basketball and I want to play at a high level in front of the fans who come to watch this game. I want to be at my best. The last time in the playoffs, I wasn't at my best, and that sucked. I don't want to be that way no more."
Celtics fans can agree on that last sentence. Walker struggled throughout the playoffs and wasn't able to hit his shots as well as he could during the regular season. Now to answer the question some people might be asking: Who will be the backup point guard for the Celtics until Kemba returns? Well there are a few options. "I don't have any idea who will play that role at the moment," said Celtics small forward Semi Ojeleye when I messaged him earlier this month. Not an exciting answer, but I will piece together what I've heard to figure it out. The candidates for the starting position are Romeo Langford, Payton Pritchard, Carsen Edwards, Tremont Waters, and Jeff Teague. Here is my reasoning for each of them.
Romeo Langford: The sophomore coming off an injury season could see more minutes this year, and the former 14th overall pick may bounce back and take that role until Kemba returns. A large reason why I do not think this could happen is because of those injuries that held him back last year. Romeo is still hindered with a thumb injury, and it is unlikely for him to have enough time to get that role before Kemba returns.
Payton Pritchard: A rookie who played all four years in college, Payton could be the Celtics go-to point guard in the future if he is able to piece everything together. He wants to be a winner, which says a lot, but here is why I don't think it could happen: he's a rookie. That's not saying much, but rookies don't always immediately get the job they strive for, especially on a good team like the Celtics. But Payton is who I believe will get the job. I asked Semi about his new teammate, and the small forward responded that, "Payton's been good from what I've seen in practice."
Carsen Edwards: Another sophomore, Carsen didn't come off injuries last year, but a lack of minutes in Boston. He has shown flashes of being an elite point guard, and his ability to shoot and get into the paint really helps him out. A reservation for why this might not happen is that Carsen didn't shoot very consistently. Now I know he played mostly in garbage time, but he still did not shoot extremely well. However he does have flashes, and I believe he could get this role with more development.
Tremont Waters: The reigning G-League rookie of the year, Tremont was elite up in Maine and could be a great asset to help the Celtics' bench. Why I don't think it could happen: He's on a two-way contract, which means he only plays half the season here and would have less time to prove himself.
Jeff Teague: Now this is an odd one, but I am not throwing it out the window. What could happen here is that the Celtics start Marcus Smart at the point guard, Jaylen Brown at the shooting guard, Jayson Tatum at the small forward, Daniel Theis at the power forward, and Tristan Thompson at the center. However I have heard from sources around the league that Jeff will be the starting point guard for Boston, so don't get your hopes high for this.
In the end, I believe Payton Pritchard will become the backup point guard, though I think it will come down to who does the best in the preseason. The smart way to decide this would be to have them all split minutes and choose who performs the best. Regardless of who the new backup point guard is next year, go Celtics!
Owen O'Connor '24 contributed to this story.